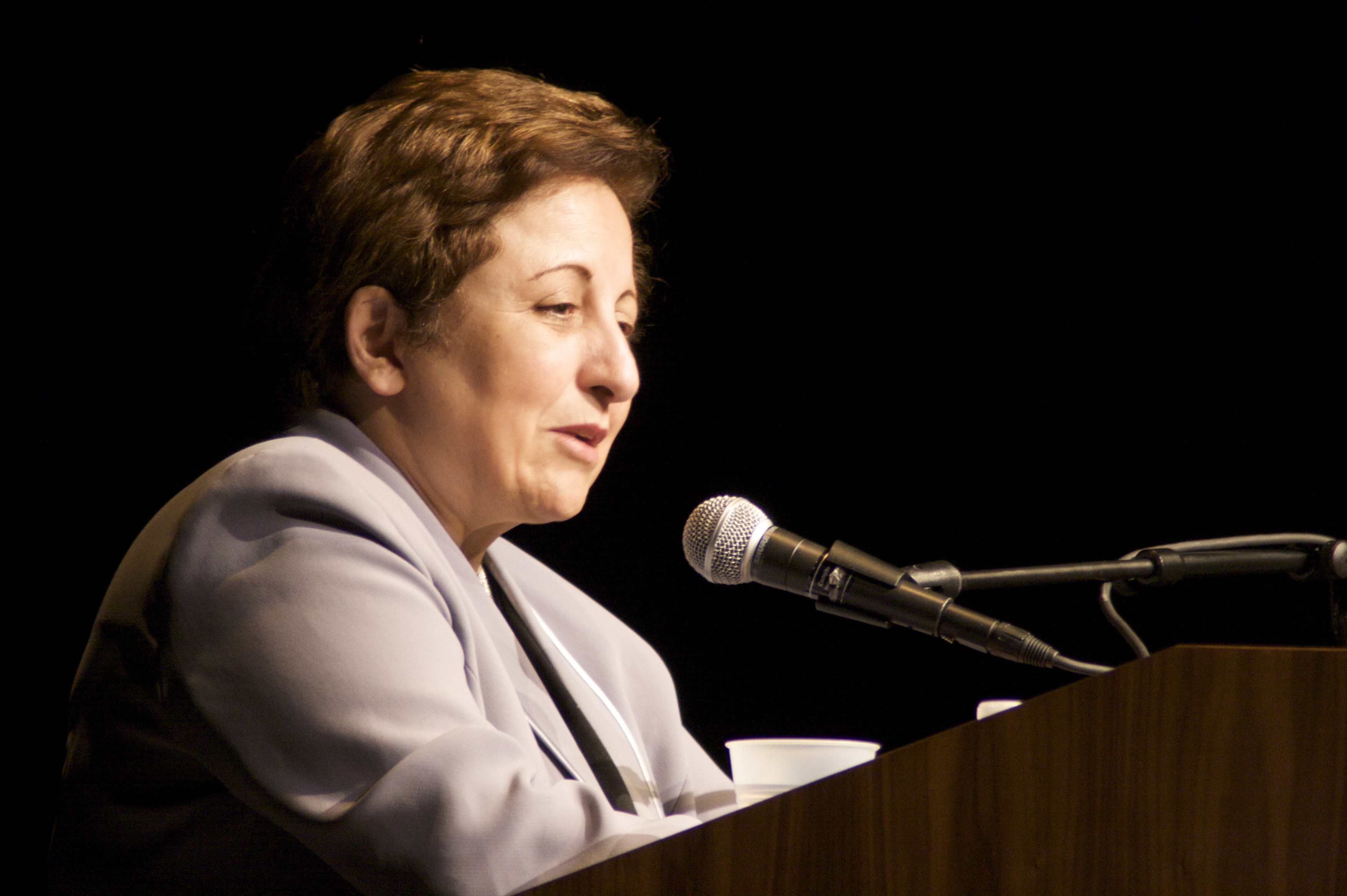 The Role of Women in Promoting Peace and Democracy in the Middle East
Shirin Ebadi, Nobel Peace Prize Laureate and international human rights lawyer
Shirin Ebadi, J.D. received the 2003 Nobel Peace Prize for promoting human rights, in particular, the rights of women, children, and political prisoners in Iran. She was the first Muslim woman to receive the Nobel Peace Prize and only the fifth Muslim to receive a Nobel Prize in any field. Dr. Ebadi was also one of the first female judges in Iran. She served as president of the city court of Tehran from 1975 to 1979, but was dismissed from her position after the Islamic Revolution in February 1979.  After obtaining her lawyer's license in 1992, Dr. Ebadi entered private practice. She has taken on many controversial cases defending political dissidents and, as a result, has been arrested numerous times.
Dr. Ebadi has established or is closely affiliated with many non-governmental organizations including the Society for Protecting the Rights of the Child, the Defenders of Human Rights Center, the Nobel Women's Initiative, and the PeaceJam Foundation. She is also a university professor and often students from outside Iran take part in her human rights training courses. She has published over 70 articles and 13 books dedicated to various aspects of human rights, including Refugee Rights in Iran (2008) and Iran Awakening: One Woman's Journey to Reclaim Her Life and Country (2007), which has been translated into forty languages. Her memoir, The Golden Cage: Three Brothers, Three Choices, One Destiny, was released in 2011.
Co-presented by the Center for Middle East Studies, the departments of Feminist Studies, Political Science, and Global Studies, the MultiCulural Center, and the Orfalea Center for Global & International Studies.
---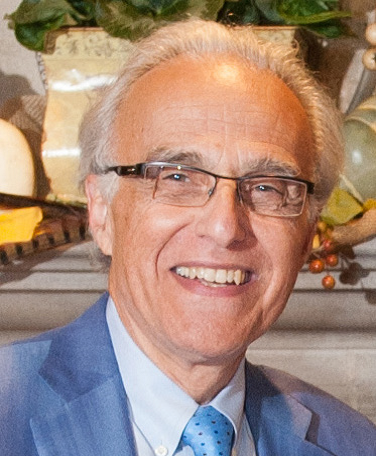 Islam and Religious Pluralism
John Esposito, leading scholar on Islam
Islam is a great religious tradition, the second largest and fastest growing of the world's religions, embracing some 57 Muslim countries and the second or third largest religion in Europe and America. Despite the global achievements of Islam as a faith and civilization, since the 1979 Iranian Revolution, Islam has been viewed through the lens of violence and the actions of militant terrorists. John Esposito addresses the following questions: Who are Muslims and what do they believe? What do Islam, Judaism, and Christianity share in common? Why does it matter?
Named "one of America's foremost authorities and interpreters of Islam" by The Wall Street Journal, John L. Esposito is the author of more than 45 books including The Future of Islam, Islamophobia and the Challenge of Pluralism in the 21st Century, Who Speaks for Islam? What a Billion Muslims Really Think, Unholy War: Terror in the Name of Islam, The Islamic Threat: Myth or Reality? and What Everyone Needs to Know About Islam. He is University Professor as well as Professor of Religion and International Affairs and of Islamic Studies at Georgetown University, where he serves as Founding Director of the Alwaleed Center for Muslim-Christian Understanding in the Walsh School of Foreign Service.
---
Technology's Promise, Humanity's Future
Vivek Wadhwa,Washington Post and Bloomberg Businessweek columnist
Ahmed Zewail, Nobel Laureate in Chemistry
As late as the mid-twentieth century, science and technology were celebrated as instruments of progress, but by the early twenty-first century they were viewed increasingly as threats to life on earth. How may science and technology be managed to advance humanity?
Vivek Wadhwa, Washington Post and Bloomberg Businessweek columnist, is Vice President of Academics and Innovation at Singularity University, Silicon Valley. He also serves as a Fellow at the Arthur & Toni Rembe Rock Center for Corporate Governance, Stanford University; Director of Research at the Center for Entrepreneurship and Research Commercialization, Pratt School of Engineering, Duke University; and distinguished visiting scholar, Halle Institute of Global Learning, Emory University.
Ahmed Zewail, winner of the 1999 Nobel Prize in Chemistry, is Linus Pauling Professor of Chemical Physics and Professor of Physics at the California Institute of Technology (Caltech), where he currently serves as the Director of the Moore Foundation's Center for Physical Biology. In 2009, President Barack Obama appointed him to the President's Council of Advisors of the White House and also named him as the first United States Science Envoy to the Middle East.
The Hamdani World Harmony Lecture Series was generously established in loving memory of Dr. Sajjad and Mrs. Zakira Hamdani.