Steve and Barbara Mendell Graduate Fellowship in Cultural Literacy
Generously Established by Steven and Barbara Mendell
The Steve and Barbara Mendell Graduate Fellowship in Cultural Literacy was established in 2006 by a generous gift from Steven and Barbara Mendell. Mr. Mendell is a life-time member of the U.C. Santa Barbara Foundation since 1983, serving as its Chair in 2003-05. Believing that it is the responsibility of liberal arts institutions to support scholarship and teaching that advance a civil society, the endowment was established to encourage discussion and debate relating to the compelling questions of ethics and values in contemporary public life, and with attention particularly about how these questions might be informed by knowledge of history and cultural traditions.
Consistent with the goals of the Capps Center, the endowment supports one or more fellowship stipends each year for outstanding graduate students in the College of Letters and Science at UCSB (Humanities and Fine Arts, Social Sciences, Science) whose research or programs of study advance the goals of broad-based cultural literacy and high ethical standards in our participative democracy. Although the scope of possible research topics for funding is wide, all such topics must relate to some aspect of contemporary values and ethics in the "public sphere," such as the importance of civility and tolerance, appreciation for pluralism and human rights, understanding better how public issues are framed, ways in which social conflict is resolved, improving and extending democratic practice, and the role of public humanities generally in society. Support may be provided for dissertation fellowships, supplemental fellowships, summer stipends, or for special research projects.
The 2021-2022 academic year competition is now closed.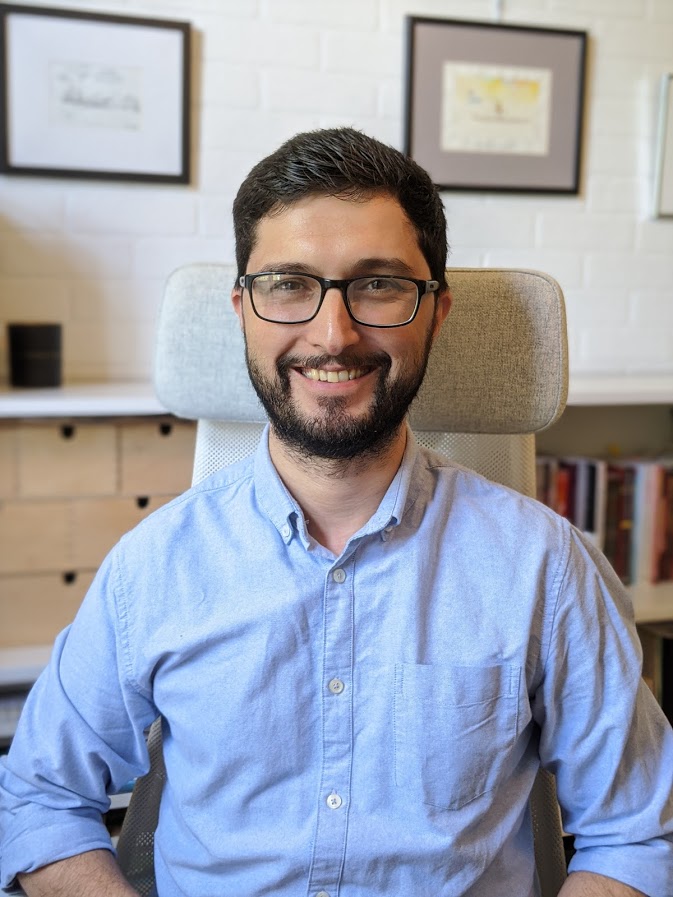 I had the privilege of receiving the Mendell Fellowship to conduct research in Turkey.
The fellowship's objective of advancing the goals of broad-based cultural literacy
and participative democracy aligned with my research, which investigated popular
movements for democratization in Turkey after the historic Gezi Park protests
in 2013. Thanks to the fellowship, I could expand the scope of my field research
and interviewed members of multiple groups that often fell outside the scope
of researchers. While the movements that had been part of my research faced
significant backlash, my research remains a testimony of the aspirations
and disappointments of these critical moments -- thanks to Steve and Barbara Mendell.
I am also thankful for the fellowship as an international student, as it significantly
helped me to finish my Ph.D. in a timely manner. That has allowed me
to accept a position in the Department of Sociology at the John Abbott College
in Montreal, where I teach on social conflict, activism, and democratic practice.
~ Onur Kapdan
 
Recipients of the Steve and Barbara Mendell Graduate Fellowship in Cultural Literacy:
2017-2018
Sasha Coles, "Silk Worlds, Women's Work, and the Making of Mormon Identity, 1852-1906" (History)
Caitlin Rathe, "Food Assistance Policies and the Transformation of the Public/Private Welfare State in the U.S. and Britain, 1972-1988" (History)
2016-2017
Cheryl Frei, "Shaping and Contesting the Past: Monuments, Memory, and Identity in Buenos Aires" (History)
Elizabeth Ann Weigler, "The Lives We Tell: Sikh Identity and Collective Memories of the Great War in Britain" (Anthropology)
2015-2016
Haddy Kreie, "Slavery and the Emergence of Vodun" (Theater and Dance)
Chandra Russo, "Solidarity Witness: Resistance, Cultural Politics and the US National Security State" (Sociology) 
Onur Kapdan, "Gezi Park Protests and 21st Century Radical Social Change" (Sociology)
2014-2015
Martha Smith Roberts, "Spectacular Flesh: American Religious Pluralism and the Cultural Politics of Bodily Display" (Religious Studies)
Lindsay Vogt, "New Water in New India: How Does IT Sector Philanthropy Re-Cast Water and Citizenship?" (Anthropology)
2013-2014
Kristy L. Slominski, "An American Religious History of Sex Education" (Religious Studies)
Samaneh Oladi Ghadikolaei, "Sacred Activism: Reformation of Islamic Family Law" (Religious Studies)
Thuy N. D. Tran, "A Defining Moment: The Avant-gardes of Saigon, 1954-1975" (History of Art & Architecture)
Zamira Yusufjonova, "The Bolshevik Emancipation of Muslim Women in Tajikistan, 1924-1982: What Went Wrong?" (History)
2012-2013
Quentin Gee, "The Non-Transferability of Democratic Process: Moral Patiency, Corporations, and Lobbying" (Philosophy Department)
Carly Thomsen, "'I'm Just Me': Challenges to the Discourses and Ideologies of Gay Rights Organizations from LGBTQ Women in the Rural Midwest" (Feminist Studies)
2011-2012
Maria N. Corrigan, "Eccentricism in Art and Politics: Soviet Cinema Revisited" (Film & Media Studies Department)
Michelle D. Kendall, "Staged Identity: Martinican and Guadeloupian Theatre" (French & Italian Department)
2010-2011
Jose Anguiano, "Re-Sounding America: Examining Affect and Community in Latino Music Practices" (Chicana/o Studies Department)
Jenna Gray-Hildenbrand, "Negotiating Authority: The Criminalization of Religious Practice and the Influence of the Law on Religion in the United States" (Religious Studies)
Neda Maghbouleh, "Dual/Duel Subjectivities in Diaspora: Cultural and Political Challenges to Neo-Assimilation by Iran-American Youth" (Sociology)
(Mimi) Thu Khúc, "Inheritance: Race, Religion, and the Vietnamese American Second Generation" (Religious Studies)
2009-2010
Kristen Abigail Shedd, "Religion, Communism, and the Religiously Unorthodox in Cold War America" (History)
Brooke Neely, "Contested Knowledge: Cultural Memory, Land Use, and Racial Politics in the Black Hills" (Sociology)
Colleen Windham, "Being Born and Born Again: The Horizon of Birth in Individual and Collective Experience" (Religious Studies)
2008-2009
Evan Berry, "Devoted to Nature: Secularization, Spirituality, and Environmentalism in America" (Religious Studies)
Stephanie Stillman, "Remembering Columbine: The Network, Labor, and Haunting of an American Memory" (Religious Studies)
As a recipient of the Steve and Barbara Mendell Graduate Fellowship in Cultural Literacy during the 2015-2016 academic year, I was able to complete my dissertation and earn my PhD in Sociology. My Mendell-funded research examines how justice-seeking solidarity drives activist communities contesting US torture, militarism and immigration policies. This study became my first book, Solidarity in Practice: Moral Protest and the US Security State . ~ Chandra Russo
I received the Steve and Barbara Mendell Graduate Fellowship in Cultural Literacy in 2016-17. My dissertation project studied individual contributions to collective memories of the First World War during the Centenary, and the impact of heritage on collective identities broadly. However, the Mendells' generosity allowed me to work more closely with the Sikh community in the United Kingdom - to dedicate more time to volunteering for public projects as varied as history tours in Europe and Central London, slam poetry readings, and children's language programming. Thus, I was able not to just study the dynamics of memory production, but the research was more collaborative, more relevant to individuals' lived experiences and hopes for democratic impact, and it produced findings that were more useful for the initiatives I worked with. I want to thank the Mendells for their generosity, their commitment to bettering public life and civil society, and the impact that that ethos has had on my doctoral research. ~ Elizabeth Weigler
---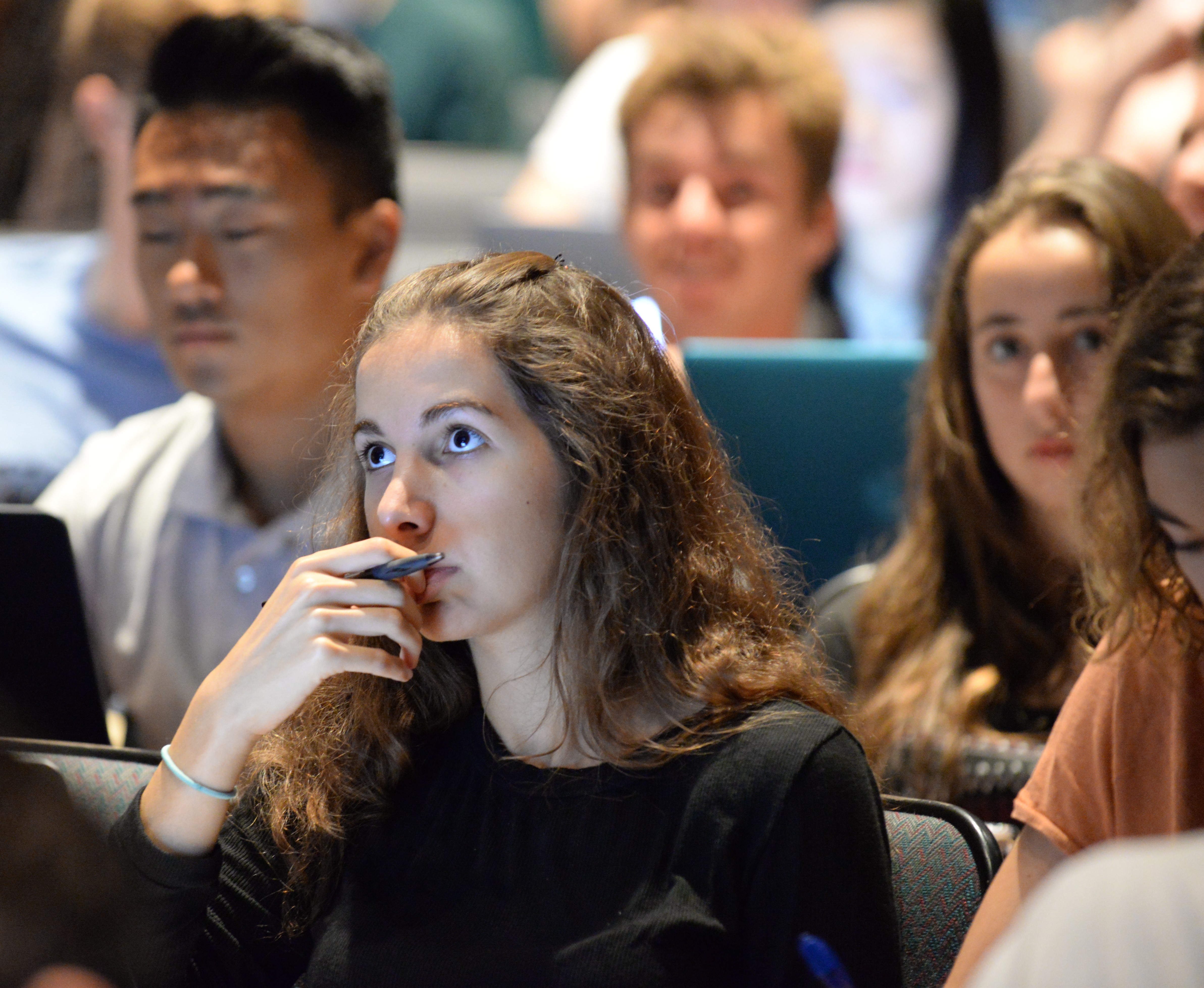 Courses on Environmental Ethics, the American Presidency, Biomedical Ethics, Diversity & Justice, and Ethical Investing
Environmental Ethics (RG ST 156EE or INT 156EE) 
Instructor: Dr. Gregory Jarrett

Environmental ethics probes questions of both personal duty and global policy regarding impact on the natural world. Diverse theoretical and practical perspectives are brought to bear on topics such as climate change, sustainable economics, overpopulation, and the standing of nonhuman animals.
Biomedical Ethics (RG ST 156BE or INT 156BE)
Instructor: Dr. Gregory Jarrett

This course explores evolving and often troubling ethical questions surrounding the practice of medicine, medical research, and developing biotechnologies. The goal is to develop a responsible and universal set of moral principles to guide and evaluate our policies on issues such as health care rights, informed consent, HIV treatment, abortion, stem cell research, genetic enhancement, animal experimentation, and end of life care, including euthanasia and physician assisted suicide. Any students interested in applied ethics are welcome.  Prerequisite: Junior standing.
Diversity & Justice (RG ST 156DJ or INT 156DJ)
Instructor: Dr. Gregory Jarrett

This course explores contemporary theories of social justice, and how they apply to current issues of living in a diverse and multicultural society. Special emphasis is put on differences in race, gender, class, religion, sexual orientation, age, and physical ability. In addition to broad themes in justice, equality, racism, and oppression, the course also focuses on particular social topics such as free speech/hate speech, affirmative action, sexual violence, same-sex marriage, immigration, capital punishment, health care reform, abortion, and other pressing issues on which we disagree.

Ethics & College Experience (RG ST 156CE)
Instructor: Dr. Gregory Jarrett
Ethics and the American Presidency (RG ST 190EP)
Instructor: Dr. Maeve Devoy

This course offers an historical perspective on the ethical, legal, and political issues central to the history of the American Presidency, from the Constitutional Convention to the present. We pay careful attention to the Framers' political thought with respect to the power of the Presidency, including their ideals, fears, and expectations. Case studies illuminate challenges to the Framers' expectations, and changing perceptions of ethical Presidential and Executive Branch behavior, including times when the President came under scrutiny for alleged unethical and/or illegal practices. Students further analyze the ramifications of investigation and impeachment for the institution of the Presidency.
Ethical Investing to Impact Social Change (RG ST 190EI, RG 190WE, or RS 190GA )
Instructor: Mitchell Kauffman

Whether your passion is protecting the environment, fighting poverty, or promoting global health care, "Ethical Investing" can impact positive change. This course balances theory with actual case studies to show how profit incentives may be combined with social consciousness for a win-win outcome. Students will come away informed, inspired, and well-equipped to pursue a lifetime of championing social causes. 
 
Wall Street Ethics and Economic Calamities (RS 190WE)
Instructor: Mitchell Kauffman

Continued scandals in the wake of the '08 Financial Crisis may have created the impression that Wall Street ethics have suffered a tremendous deterioration.  In reality, periodic downturns have been a part of U.S. economic cycles since 1785, and unethical behaviors by Wall St. participants have contributed to many. This course will explore the most significant recessions/depressions where market manipulation, insider trading, and regulatory lapses may have either significantly contributed to their cause and/or magnified their impact. The goal is to apply Business Cycle and Monetary/Fiscal Policy theory to historic downturns to gain a practical context of questionable ethical behavior, heighten awareness of self-interest acts that harmed the common good, and create "lessons learned" that could guide students toward positive ethical behavior in their lives

Have Ethics Gone Awry (RS 190GA)
Instructor: Mitchell Kauffman

Impeachment. Corporate Corruption.  Me Too.  Black Lives Matter.  Immigration Revolt.  Wealth Inequality.  Ethical, social and economic injustices that have arisen during the Great Recession Era (2000-present) may seem unique to our challenging time.  In reality, many analogies can be drawn to the Gilded/Progressive Age's (aprox. 1865-1920) significant ethical calamities, social problems, and economic injustice that prompted Mark Twain to coin the phrase "an era of serious social problems masked by a thin gold gilding."  Join us as we seek lessons learned to help make a difference today.